Similar idea as my previous GUI for Youtube-dl.
I wanted a GUI (Graphical User Interface) to interact with FFmpeg instead of using it through the command line.
Specifically, I was interested in using FFmpeg to capture frames from a video. (I do this often for sequences I'm interested in animating.)
This is how it came out.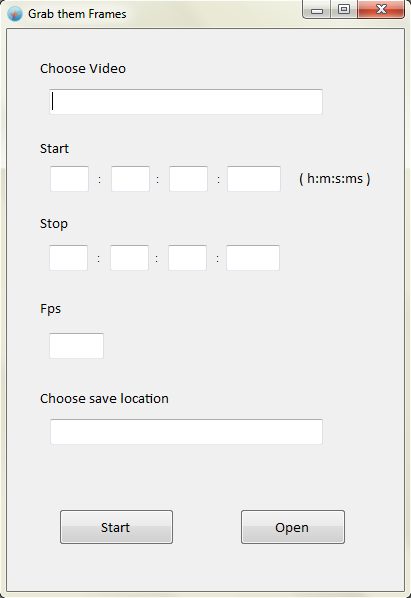 Also, this time around I tried to make a tutorial for how to go about it. It's not the greatest so I'm not going to direct link it. But at least if you search for "windows GUI tutorial" on YouTube, there'll be one more playlist out there to help you out.