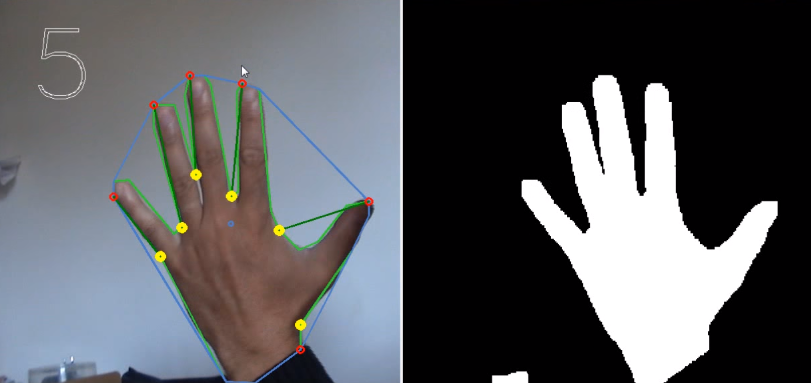 I am interested in making a game that relies on hand gestures being detected by a webcam. In search for how to go about this, I came across videos like this and this which used Open CV to detect hand gestures.
I then found this tutorial series on YouTube. In the process of working through it I learned a lot! Checkout the series if you want a great intro to Open CV.
Since this is one of the few times the only time I managed to keep a dev log, I present it below.