Original Date: November 11, 2014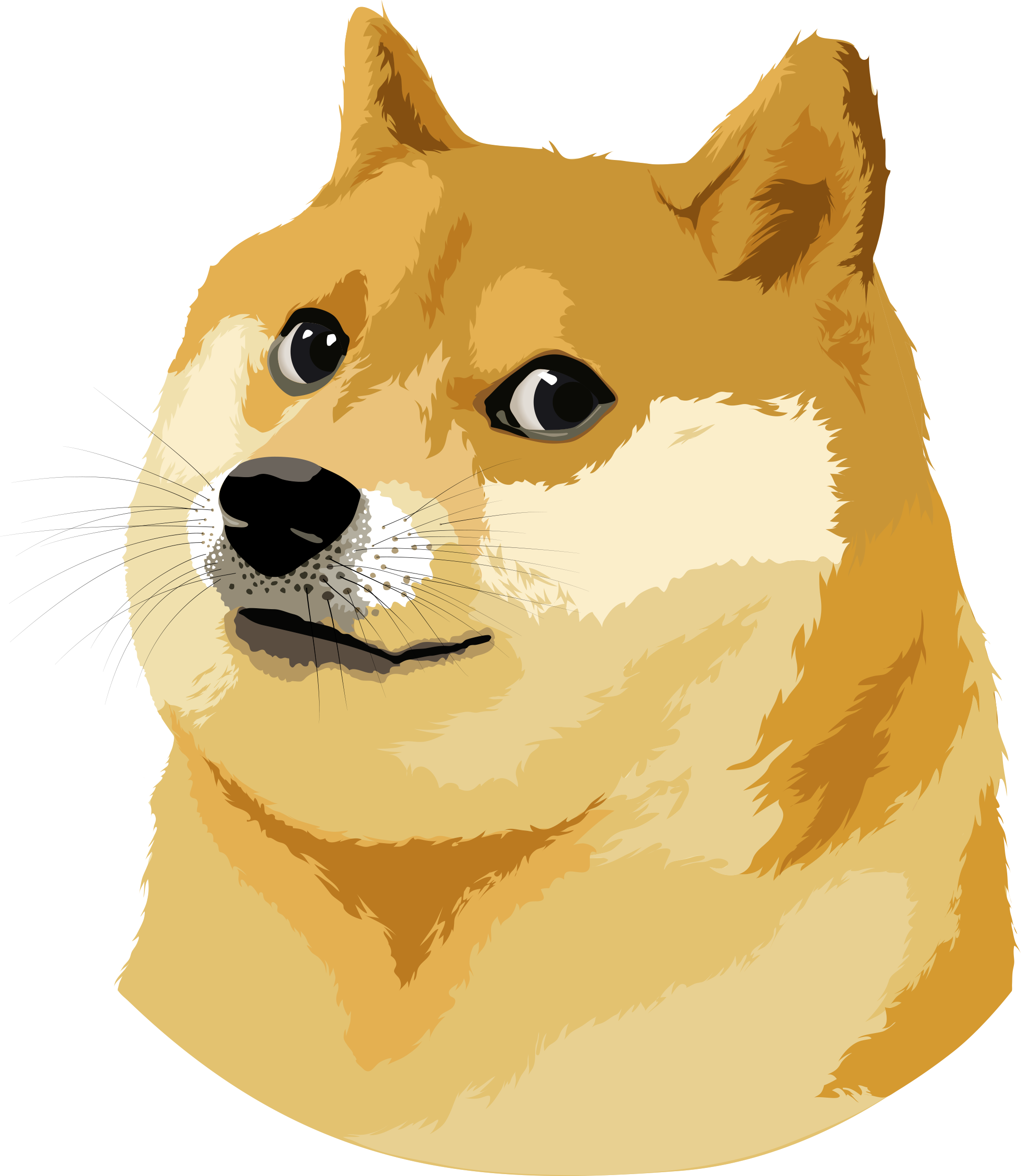 I was inspired by the first person to port the SVG Doge to Khan Academy (the link might be to a clone and not the original). I deduced from the highly detailed image that it must have initially been an SVG file because it's essentially impossible to create it using just the Khan Academy environment. Creating such a detailed image necessitates the use of vector editing software like Illustrator and Inkscape. Also, the decimal precise coordinates were a giveaway that it was imported from somewhere.
I Googled around for a copy of the Doge SVG file, and came across this one shared on Reddit.
After messing around for a bit, I was able to port a portion of it to Khan Academy.