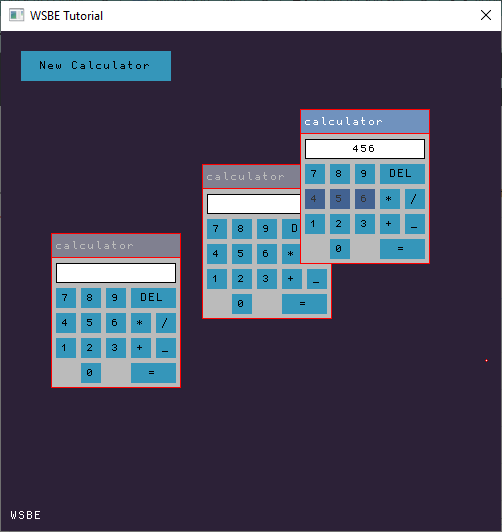 I plan to have a graphical interface in the homebrew computer. To this end, I am learning about windowing systems.
- Overview -
The main components of a windowing system seem to roughly be:
hardware interfacing

communicating with input (mouse, keyboard) and output (screen) devices

state management

tracking the state of a window. For example its position, size, parent, children, visibility

rendering

determining the most efficient way to draw a window
adding window decorations

window server and client communication

the server notifying clients of events (eg. mouse move, window exposed)
clients sending requests to the server (eg. change window title, get contents of clipboard) and receiving responses from the server (eg. contents of clipboard)
- Tutorial -
I came across Joe Marlin's awesome Windowing Systems By Example tutorial series (archived here). In it, we are shown how to create a simple stacking window manager. It uses clipping regions to draw/update only the visible parts of a window. The series covers the "state management" and "rendering" parts of a windowing system.